Cloud Migration
to OCI Gen2 Cloud
Migrate Faster with ZMigration and Unlock Full "Lift and Shift" Migration Capabilities to OCI Gen2 Cloud
ZMigration is a unique "Lift and Shift" cloud migration tool for OCI Gen2 Cloud. ZMigration makes the cloud migration process uniform from on-premise, any cloud platform, any VM, and any data format to OCI Gen2 Cloud. In addition, ZMigration provides simple and straightforward migration capability from Oracle Classic to the new Oracle Gen2 Cloud. With the unique "Lift and Shift" OCI Gen2 Cloud Migration capabilities of ZMigration, you can move any cloud workload to Oracle Gen2 Cloud easily with our 99% uniform migration process.
FEATURES
Any-to-any Migration to OCI Gen2 Cloud Between
Dissimilar Cloud Platforms
Heterogeneous Hypervisors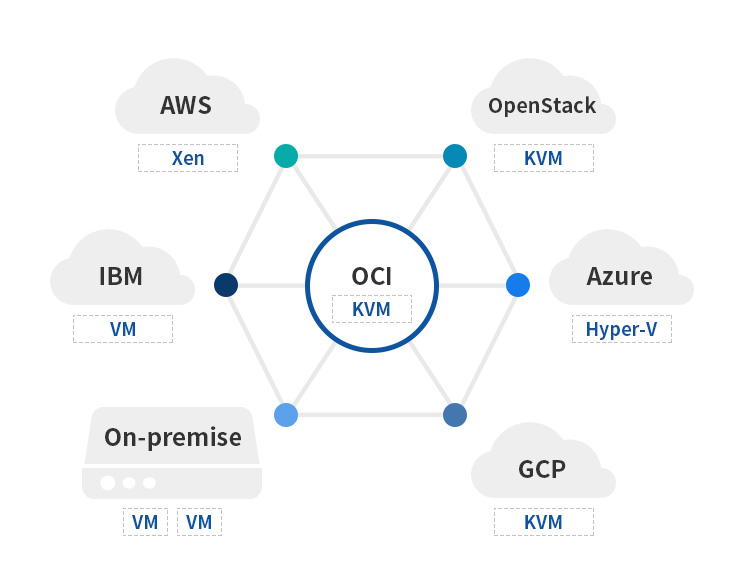 BENEFITS
Enterprises or VARs are able to move any workloads such as Linux and Windows Servers 99% uniformly to Oracle Gen2 Cloud painlessly using the "Lift and Shift" migration technology of ZMigration. Our mission is to help you smoothly transform your environment to the cloud and complete your projects on time.

Easy Migration to Oracle Gen2 Cloud
Complete migration projects on time.

Save up to 10 times the cost of migration.
RESOURCES
Supported Environments
Cloud
(Target)
Cloud platform
Hypervisor
Disk format

Oracle Gen2 Cloud
Oracle Classic
OpenStack
CloudStack
Amazon AWS
Microsoft Azure
IBM Cloud
VMware cloud

QCOW2
VHD(x)
VMDK
AMI
RAW

Source platform
&
Guest OS
Guest OS(Linux)
Guest OS(Windows)
Source platform

RedHat(CentOS) 5.x
RedHat(CentOS) 6.x
RedHat(CentOS) 7.x
RedHat(CentOS) 8.x

Ubuntu Linux 12.x
Ubuntu Linux 14.x
Ubuntu Linux 16.x
Ubuntu Linux 18.x

Windows Server 2003
Windows Server 2008 (R2)
Windows Server 2012 (R2)
Windows Server 2016
Windows Server 2019
Windows 7/8/10

Physical Server (x86, x64)
Virtual Machine
Cloud Instance
ZMigration Dashboard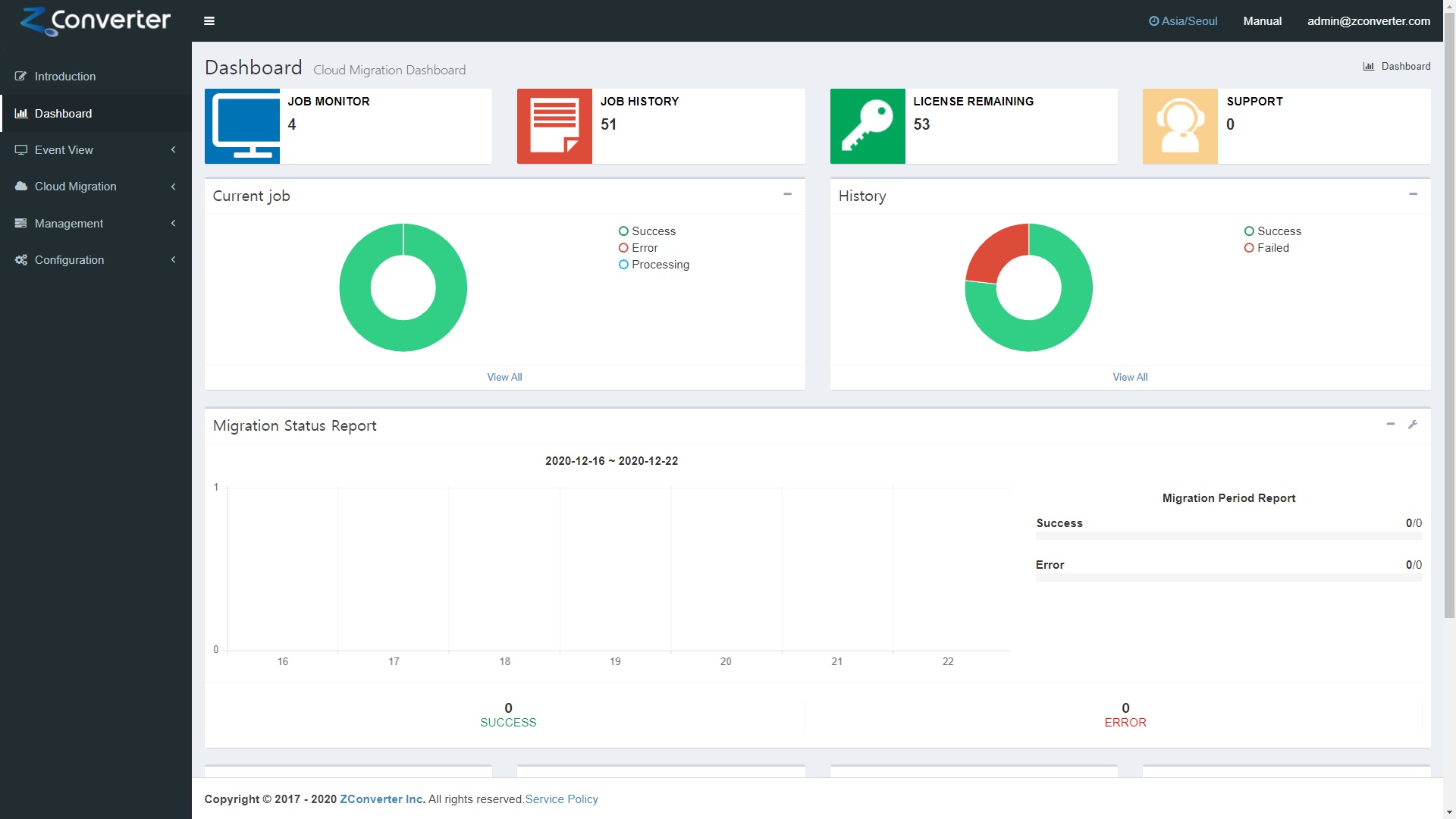 Use Cases
213213
---